Ceramic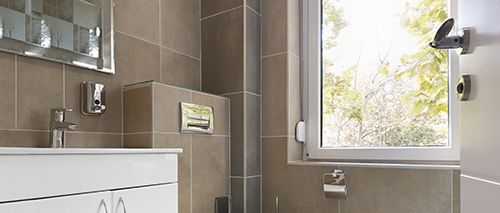 Ceramic tile has become the latest in stylish flooring delivering beautiful ambiance, durability and enhanced value to any floor. We carry the finest tile from Interceramic, Zumpano and Hoboken Floors.
Nothing matches the beauty and design versatility of ceramic tile. Kitchens, bathrooms, sunrooms or any where that the look and strength of ceramic can be enjoyed is perfect for this product. The broad range of colors and sizes make ceramic tile the perfect material to add a total designer look and enhanced value to your home. Just a few minutes with our designers and you'll be ready to make the move to a great tile look in any room.
Porcelain Tile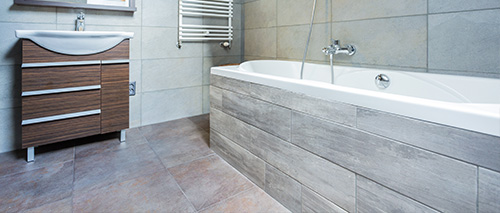 Porcelain tile is fast becoming the go-to flooring material for high traffic areas requiring the ultimate in look and durability. Methods used to manufacture porcelain tile create a product that is both harder and denser than other tile products.
The superior performance and aesthetically pleasing characteristics of porcelain make it one of the more popular flooring materials used in today's homes. Porcelain is available in numerous finishes delivering a realistic, authentic look of stone (but without the price of real stone). Porcelain contains less clay delivering a higher breaking strength than regular ceramic tile.
Travertine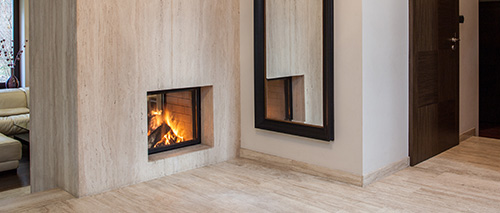 In recent years Travertine tile has gained popularity as a beautiful alternative in stone flooring. With its varying degrees of color and range from a soft white to a deep mahogany and hues of color, travertine tile blends together to create a distinct pattern that will allow Quality Flooring and Remodeling to create a wonderful look and ambiance to your home or office.
Travertine displays veins in some cuts which serve to enhance the uniqueness and overall look of the tile. Travertine is a very durable natural stone and is often used as flooring or as decorative wall tile. The varying shades of white, tan or cream offer something a little more dramatic than some ceramic or marble patterns.
Quality Flooring and Remodeling carries a large assortment of colors specially imported from overseas and can be utilized as a travertine floor tile or as a distinctive wall tile. Our travertine tile is beautiful honed to a (matte) finish to achieve an elegant old world "Tuscany" appearance for any decorating style and is suitable for interior and exterior use.
Marble & Granite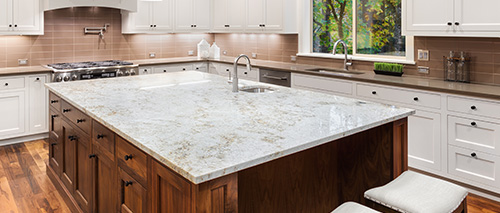 For centuries, marble & granite tile have been a symbol of affluence, exuding sophistication and an air of artistry that make marble floors a classic choice. Known for its ornate refined beauty, Marble tile flooring has been a common feature in the Greek and Roman spas of the ancient world, to Renaissance courtyards in Europe, all the way to the international resorts and high-rise condo's on the upper east side of Manhattan.
Granite Tile Veining and rivulets offer subtle colors on a wide variety of backgrounds of earthy tones. For kitchens, hallways, bathrooms, and other living or high traffic areas, the use of marble or granite tile brings a very unique and aesthetic eye appeal while delivering an incredibly durable surface.
Quality Flooring and Remodeling only installs marble tile flooring and granite slabs from the finest quarries around the world. We offer a wide variety of different colors to suit your projects artistic, and practical, ambiance.
Slate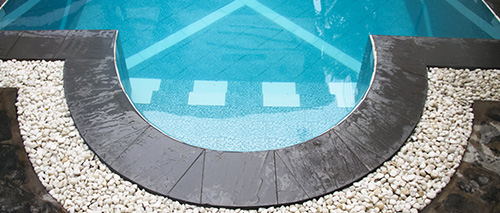 Slate has so much character and is nearly indestructible. Once sealed, its micro-crystalline composition makes it very stain resistant. If you want an eye-popping color, consider letting Quality Flooring and Remodeling use a burgundy red slate with a deep gray grout. This rich color goes well with many kitchen cabinets and gives any kitchen a striking look.
Known for its non-porous and non-slip surface, slate does not stain and is easily cleaned with a wet mop. The even-thickness of natural slate tiles provides outstanding insulation from both heat and cold and is resistant to acid and pollutants. Slate's resistance to chipping, cracking and abrasion deliver floors and countertops with a long life. Heavy objects can exist on a slate floor with no fear of cracking so long as the floor was installed properly.
Quality Flooring and Remodeling's slate products are available in a wide variety of colors, shapes, sizes and patterns. Slabs for countertops, steps, vanities and tabletops are also available.
Glass Tile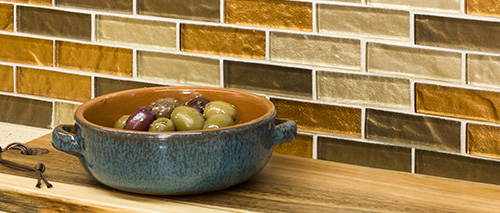 Once thought of as obsolete, glass mosaic tile is back and Quality Flooring and Remodeling Company carries and installs the latest selections. We stock a colorful collection of small to medium size glass tile excellent for accenting bathrooms, kitchens or anywhere you wish to add a little retro flair to your decor. Call for design ideas, color availability and pricing.
Granite Countertop Design & Installation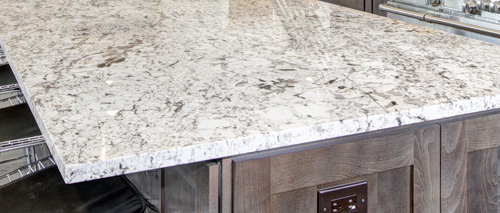 Technicians at Quality Flooring and Remodeling shine brightest when installing one of our many selections of Granite Counter Tops. Whether you need an elegant, updated look for your kitchen or a fabulous upgrade to a bathroom vanity, we have a granite counter look and style just right for your home.